The Zen Interpretation - Introduction
The Zen Interpretation - Zen And Pet Sounds
The Zen Interpretation - The Elements
The Zen Interpretation - The Koan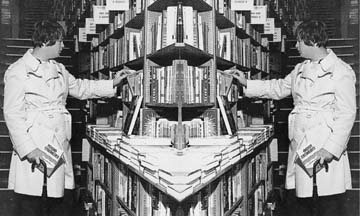 The Zen Interpretation - Bio Based SMiLE
The Zen Interpretation - The Opposites
The Zen Interpretation - Zen And The Beatles' Revolver
The Zen Interpretation - East Or West Indies
The Zen Interpretation - Cool Links
The Zen Interpretation - Heroes And Villains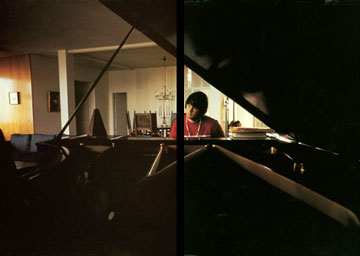 The Zen Interpretation - I Love To Say Dada
The Zen Interpretation - Sunrise Service SMiLE
The Zen Interpretation - The Trip
The Zen Interpretation - Mysteries Full Of Meaning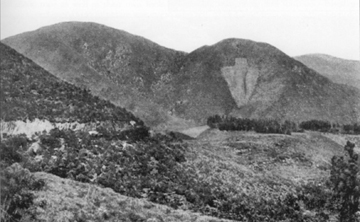 The Creative Consistency Of SMiLE
(This link leads to the website's most recent addition & finest piece!)
Bonus Page:Bill's Home-Made SMiLE
There's a 2016 release that SMiLE fans might really enjoy.
The online album is called DUMB ANGEL and it's by
A Journey Of Giraffes.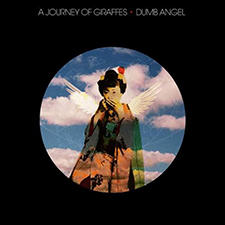 There are plenty of SMiLE influences to be found & you can get the music here! The song "Fresh Zen Air" goes well with some Good Humor SMiLE webpages!
New thoughts and comments have been posted on the Arkhonia Beach Boys/SMiLE blog and I ecourage everyone to check this terrific page out and ponder the points presented!
Interview with Bill on Neal Umphred's well informed ratherrarerecords.com and Blog! Check out Neal's stuff on The Byrds & The Rolling Stones too!

"A friend introduced me to Subud, which I guess you would call a method of worshipping God, of acceptimg him. The ceremony is called latihan, and it takes about three months' probation before you're admitted. I've been going about eight times---there are meetings twice a week, and you just go and talk to the people who have been in the latihan. It's a process of being opened; you open yourself up to God, or whatever name you give it. Subud makes you aware that there is something much greater, you let yourself be a channel, another manifestation of God's will."
~Brian Wilson quoted in TEEN SET (1966)
"He felt that the moment somebody laughed, that while they're laughing,
that all control was gone. They cannot control themselves.
And at that moment they can have a spiritual experience."
~Michael Vosse on Brian Wilson
"Grasping firmly onto the carrot, Brian ate it quickly, and lo and belold! --- it gave him some very out-of-sight vision, of a very out-of- sight world."
~from Brian Wilson's fictional story for THE BEAT (1966)
"I want people to turn on to vegetables, good natural food, organic food.
Health is an important ingredient in spiritual enlightenment."
~Brian Wilson
"Now, Brian Gemini was a very quick-witted sort of soul, and he perceived instantly that he would need a great deal of out-of-sight energy to be able to cope with this brand new out-of-sight world which he had just seen with his new-found out-of-sight vision.
Shortly after this enlightening perception, a large glob of very green spinich quite fortuitously splatted down upon Brian's knee. What luck!"
~from Brian Wilson's fictional story for THE BEAT (1966)
"I think that for the first time maybe in uh, God I don't know, how many millions of years, or thousands or hundreds, everybody's got a personal path right to God, you know? And uh, it seems to be working out so great with everybody individually, you know? Everybody's going right to the source and having a ball."
~Brian Wilson, January 1968
"One day I will write songs that people will pray to."
~Brian Wilson to Andrew Loog Oldham
"I started to feel really conscious of the power of love, you know? And so many things started happening at one time I blew my mind, you know? Completely blew it. And ever since I blew my mind everything has just been so groovy, you know? That's what happened to me."
~Brian Wilson, January 1968
'"He (Brian Wilson) is dressed in a blue-and-white-striped T-shirt and white jeans --- and what with all this suburban ideal stuff completeting the environment, he doesn't look at all like the seeming leader of a potentially-revolutionary movement in pop music.
But that's exactly what he is, because if you ask him where he thinks the music is going, he will say one simple word.
"Spiritual," says Brian Wilson. "I think pop music is going to be spiritual."'
~Tom Nolan 1966
"Get on board, join up, join with the youth, everybody come together, go with it, get with the direction."
~Frank Holmes explaining his SMiLE art for "Heroes And Villains"
"Brian was a revolutionary; a participant of the '60s."
~Van Dyke Parks
"The dance-step diagram has a double meaning. It was my chance to employ some wordplay. One is the two-step (a dance) to lamp's light, and the other is a step (the infinitive) to lamps' light. The inference is leaving the darkness and stepping to the light or enlightenment. Or, dancing the two-step to the light or enlightenment; it doesn't matter how you do it, just get it done."
~Frank Holmes explaining his SMiLE art for "Surf's Up"
"I heard the word---of God; Wonderful thing---the joy of enlightenment, of seeing God."
~Brian Wilson explaning "Surf's Up"
"I'm writing a teen-age symphony to God and laughter."
~Brian Wilson